There is Critical Information That Every Home Seller Needs to Know about Selling a House
Learn How to Maximize Your Equity in 2021/2022
This current marketplace is not one-size-fits-all for Home Sellers. There is more planning that should be done to make a move today than almost any other time than I can recall in the last 30 years. Developing a successful Home Selling Game Plan requires at least a basic understanding of market conditions, market values, personal finances, mortgage protocols, buyer trends, buyer qualification guidelines, transactional procedures, potential pitfalls, and more.
Knowing some of these basics doesn't make you an expert but it does help you to design a strategy to help you get from where you are to where you want to go. This webinar will help you expand your understanding around some of these topics and give you a head start toward developing your plan of action. The webinar will also give you good action steps for you to take next to implement what you learn and how to continue building out your plan.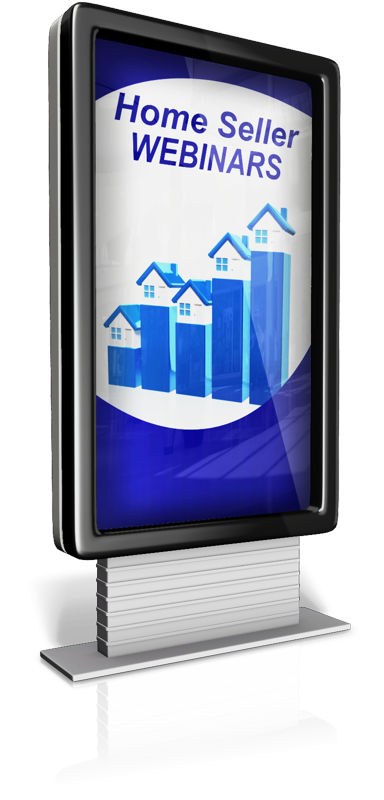 Home Seller Webinar Topics Include:
Expert Insights on the Current Housing Market

Home Price Forecast – Will They Continue to Rise?

Leveraging Your Equity to Make a Move

Sell Before I Buy or Buy Before I Sell?

Preparing the Home For Sale – 6 Tips

Investment Returns on House Renovations

Why Pricing Your House Right Matters

Contract Negotiations in a Fast Paced Market.

How to Create a Successful Home Selling Game Plan.

Developing a Professional Home Sales Team
What to expect from the Home Inspection
Beware of The Deal Killers
… and more
REGISTER HERE!!
Free Live and On-Demand Webinars
Your access link will be emailed
to the address you enter below
By entering your information you authorize The HousingCoach to contact you by email.  You will also be added to the HousingCoach Headlines mailing list. This is a NO SPAM ZONE. We will never share or sell your information with anyone. You may cancel anytime with one click.