Critical Information that Every Home Buyer Needs Before Buying a Home in 2023
Register Below to Get Your Free Report
The market is downright GOOFY right now, the interest rates are fluctuating, housing inventory is still low, and the competition for those homes are still stiff. You need to position yourself to take full advantage of the opportunities as they present themselves in this complex marketplace. The difference between getting the home you really want or watching someone else moving in to your dream home can often be determined by who was best prepared.
When that special property hits the market, you need to be able to make a quick decision and have all of the preparation done in advance to stand out from your competition. Knowledge and specific groundwork are key differences between someone who is ready to make that buying decision and someone who hesitates and misses out.
Don't be the one who sits by and lets someone else get the home that you really wanted. The first step to getting the edge on your competition can be found in these guides and reports. Knowing how to plan appropriately and what to be prepared for is the beginning of the home buying journey. Get Your American Dream… Start Here, Start Now!
Expectations from the Summer 2023 Marketplace
Expert Insights for Today's Home Buyers
What Past Recessions Tell Us About the Housing Market
How to Determine if Buying a Home Makes More Sense than Renting
Top Reasons Owning a Home is a Smart Move
Homeownership Wins over Time
Tips To Reach Your Homebuying Goals This Spring
Pre-Approval in 2023: What You Need to Know
Critical Mistakes to Avoid After Applying for Mortgage
… and more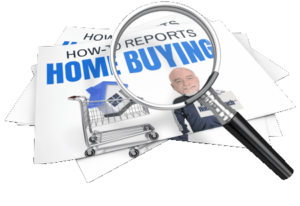 Plus These Report Titles
A Buyer's Guide to How Sellers Price Their Homes
Buying a Home with Little or No Money Down
Making a Move Easier for Your Kids
Stop Spending Money on Rent
The 10 Dumbest Mistakes that Smart People Make When Buying a Home – and How to Avoid Them
FREE REGISTRATION HERE!!
Free, No Hassle, Downloads of Any and All Reports and Guides
Your download link will be emailed to the address you enter below
By entering your information you authorize The HousingCoach to contact you by email.  You will also be added to the HousingCoach Headlines mailing list. This is a NO SPAM ZONE. We will never share or sell your information with anyone. You may cancel anytime with one click.